Sustainable district in Fribourg
Quartier durable a Fribourg
The new Fribourg-Bourguillon district aims to blend the natural environment with the urban space by allowing forest flora (and fauna) to penetrate the site. The building designs will facilitate this connection, and the extensive use of wood will minimize the district's carbon footprint.
Le nouveau quartier de Fribourg-Bourguillon vise à intégrer l'environnement naturel à l'espace urbain en permettant à la flore (et à la faune) forestière de pénétrer sur le site. La conception des bâtiments facilitera cette connexion et l'utilisation intensive du bois minimisera l'empreinte carbone du quartier.
-
with / avec
G. Messi - Schnetzer Puskas engineering
Alexandre Buttler - biologist
Lionel Maumary - biologist
CURG - 2021 - CH
Competition - Concours
Villa extension in Nyon
Extension d'une villa à Nyon
MABO is a project for the extension of a beautiful villa from the 70s, in a residential village close to Nyon, not far from Geneva. It is a convivial space for hosting dinners and spending time with friends. We worked carefully on its material and structure. Using their textures and forms as a tool to frame and establish a sweet relationship the the nature that is around the construction.
MABO est un projet d'extension d'une belle villa des années 70, dans un village résidentiel proche de Nyon, non loin de Genève. C'est un espace convivial pour accueillir des dîners et passer du temps entre amis. Nous avons travaillé avec soin sur sa matière et sa structure. En utilisant leurs textures et leurs formes comme outil pour encadrer et établir une relation douce avec la nature qui entoure la construction.
-
with / avec
Ing.civil Ajs ingénieurs
Photos Matthieu Gafsou
MABO - 2021 - CH
Built - Construit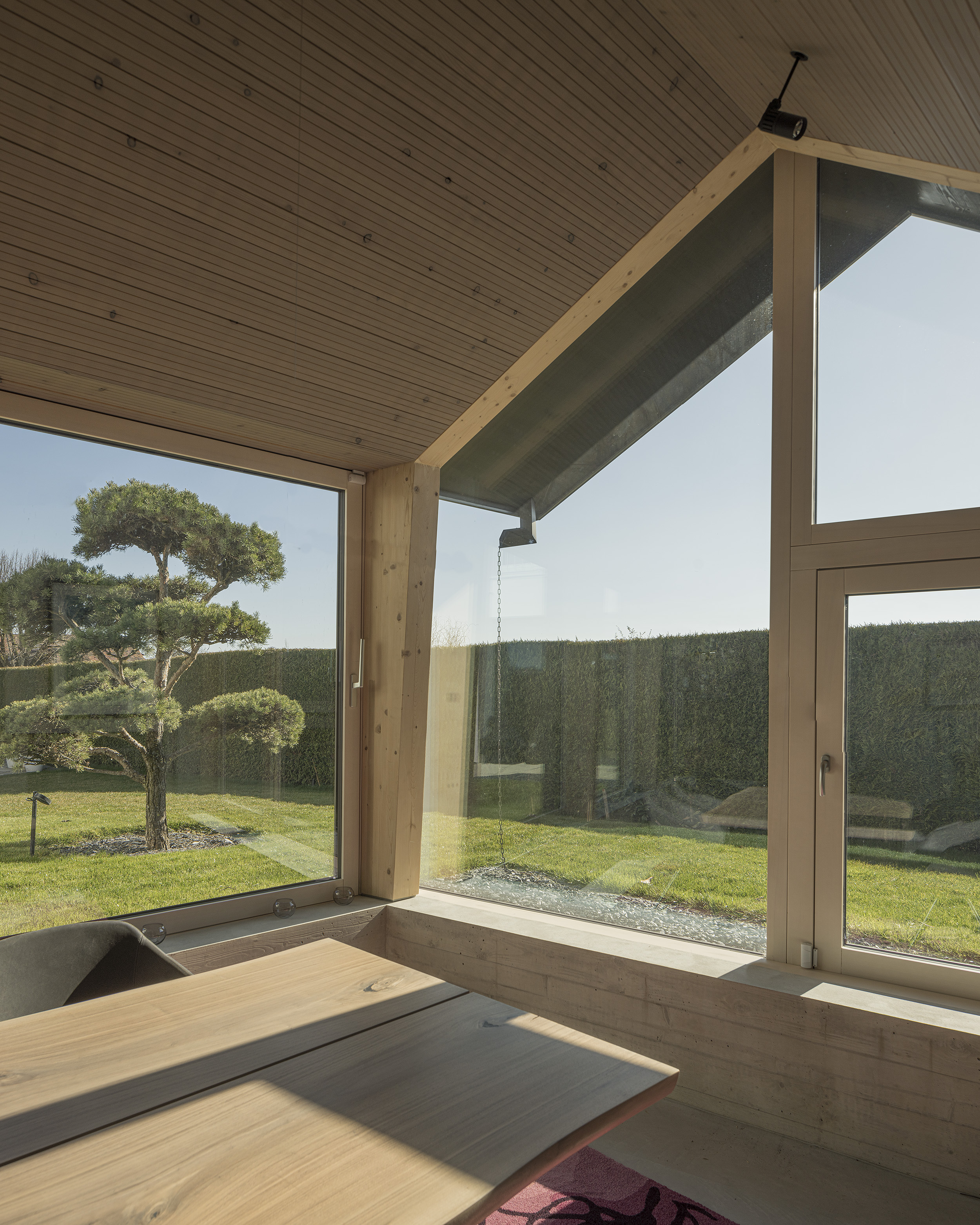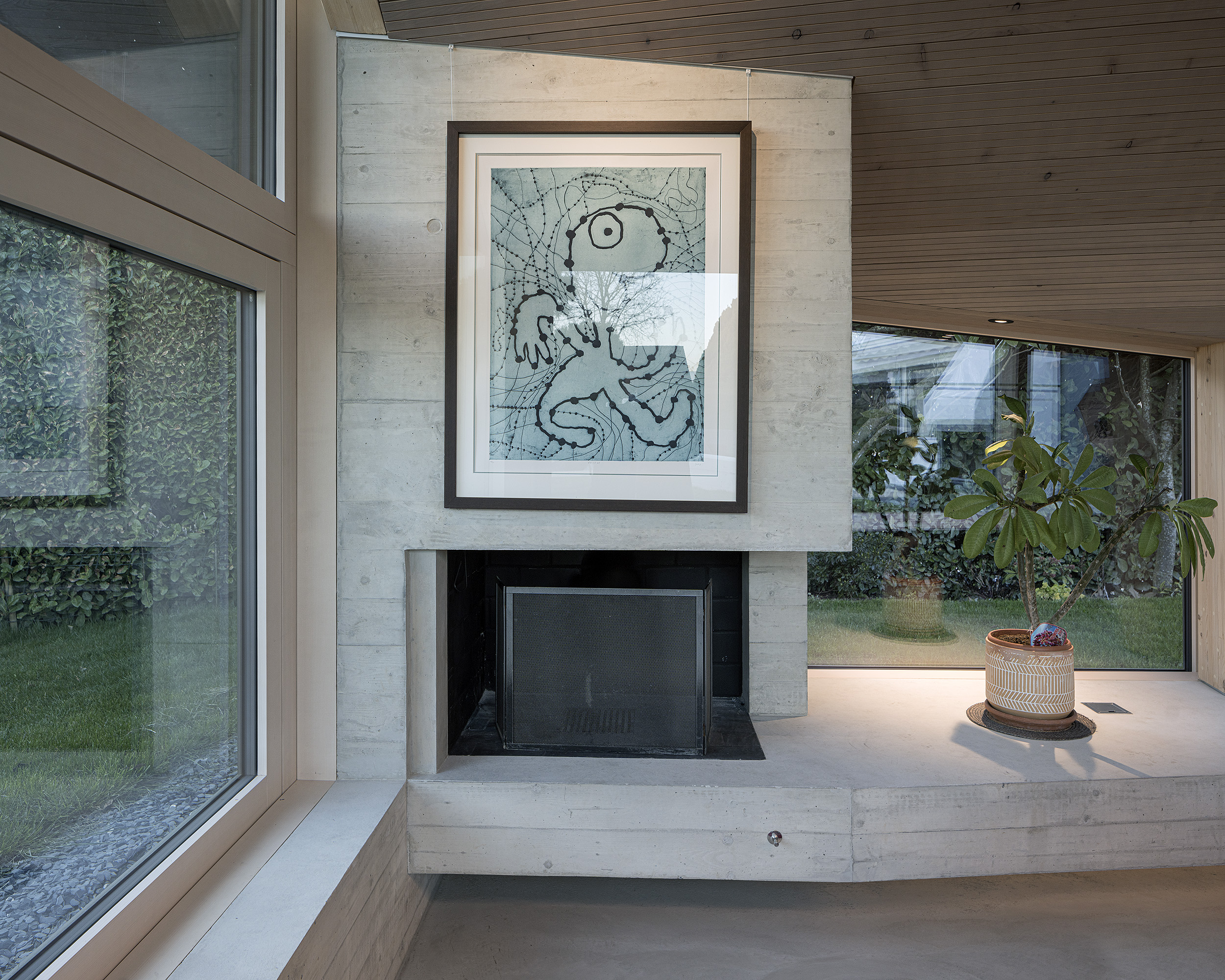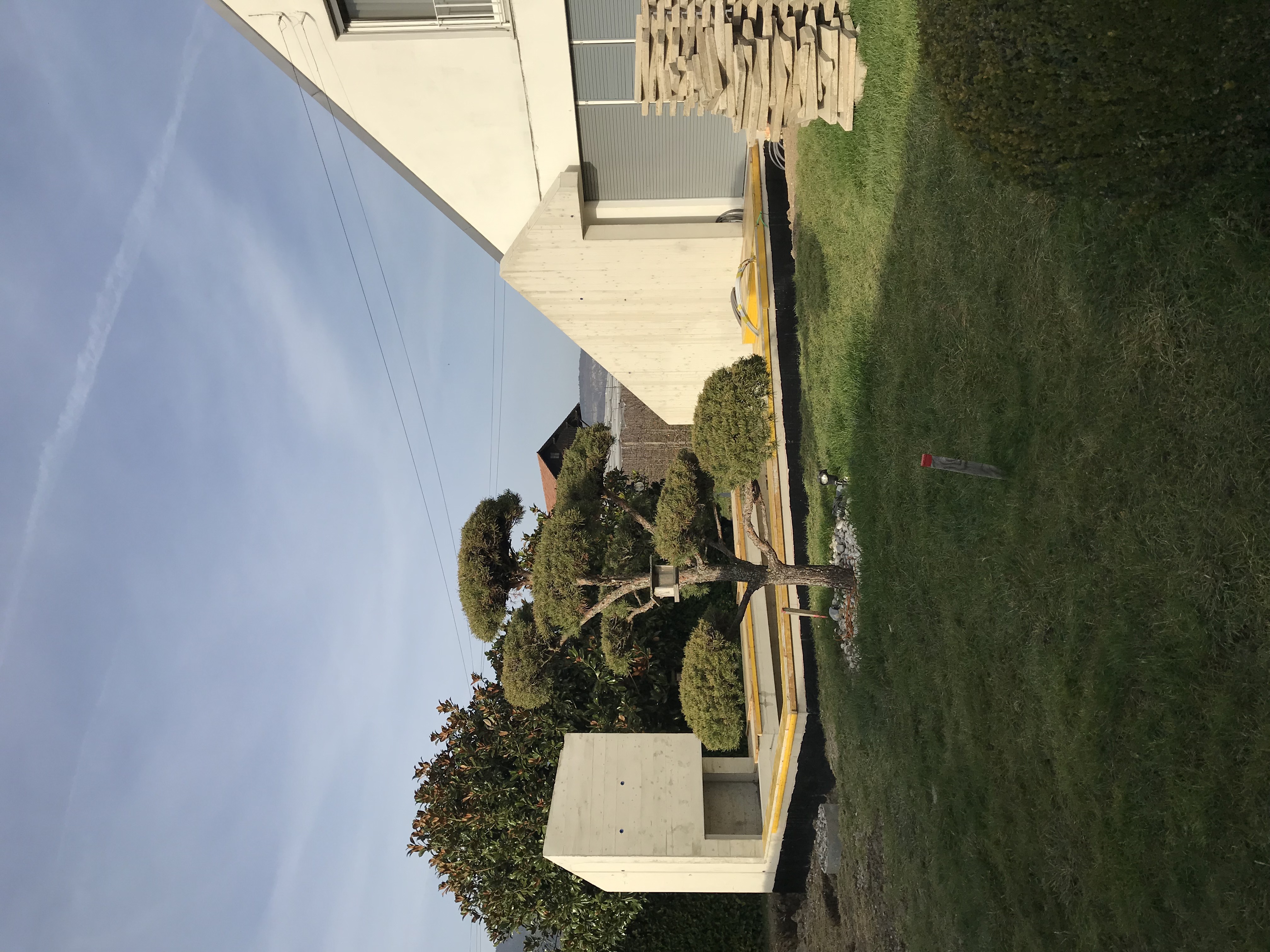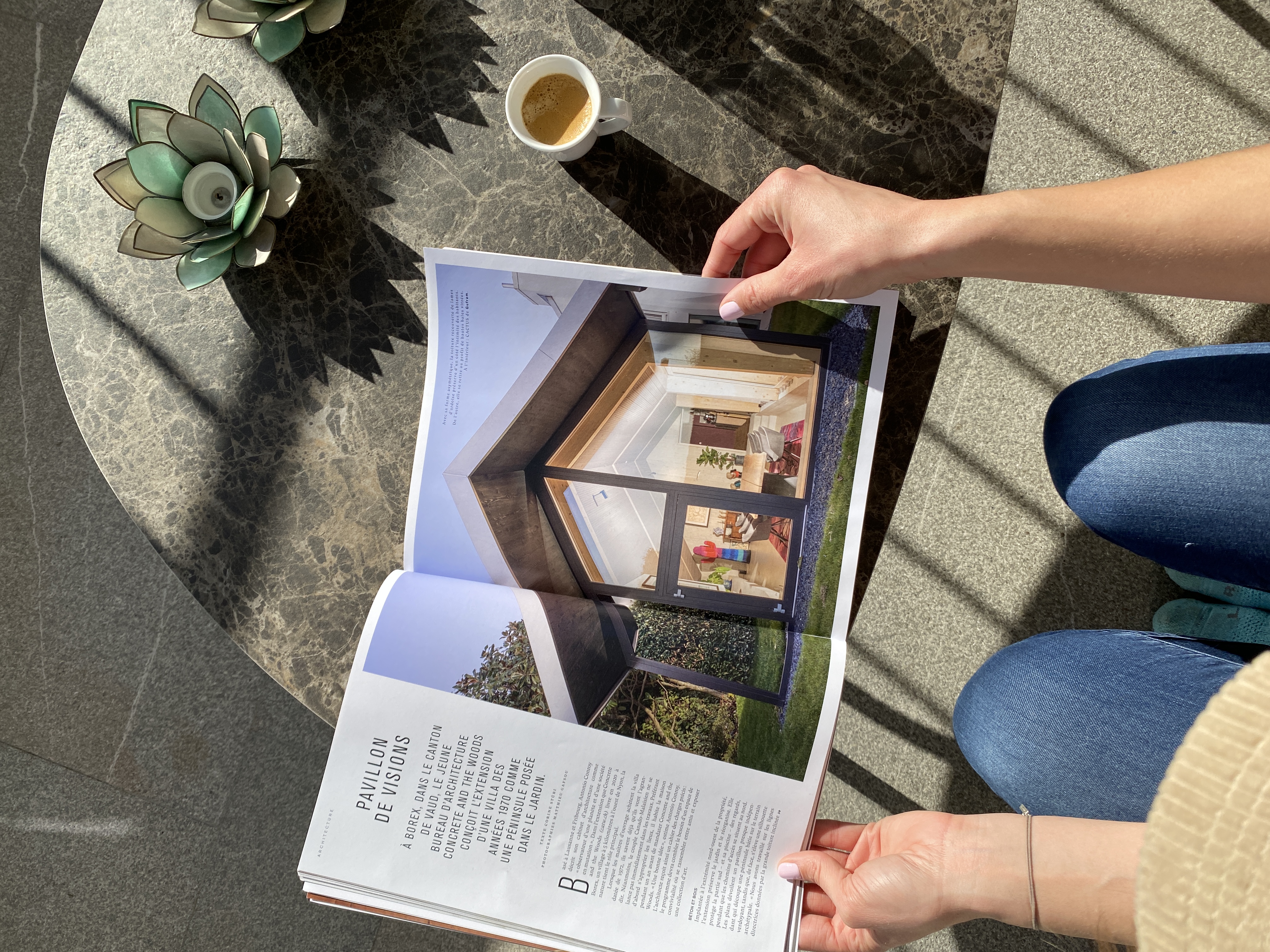 Cabin extension in Anniviers
Extension d'un chalet à Anniviers
MAJE is a renovation and extension project for a chalet in the Val d'Anniviers. The project preserves the language of the existing building, the simplicity of its presence. The extension will gently touch the original volume and thus allow the ground floor to be extended. The next phases of the project and the construction are planned for 2023 (interior) and 2024 (extension).
MAJE est un projet de rénovation et d'extension d'un chalet dans le Val d'Anniviers. Le projet préserve le langage du bâtiment existant, la simplicité de sa présence. L'extension touchera délicatement le volume d'origine et permettra ainsi d'agrandir le rez-de-chaussée. Les prochaines phases du projet et de la construction sont prévues pour 2023 (intérieur) et 2024 (extension).
MAJE - 2022 - CH
Ongoing project - Projet en cours
Beach house in Punta Sal
Maison de plage à Punta Sal
Punta Sal is a small touristic village located in the extreme North of Peru, approximately a hundred kilometers far from the border of Ecuador. It is situated on a long bay looking at the Pacific Ocean. It is a place where the natural factors are strong and visible. Because of the low temperature of the waters, the sea is full of life. Birds are of prehistoric sizes, they fly on the surface of the water in search of food. It's common to see turtles, whales and dolphins. Project MAPE is a retreat at the end of the world. A kaleidoscope in rough concrete from which to observe this spectacular environment.
Punta Sal est un petit village touristique situé à l'extrême nord du Pérou, à une centaine de kilomètres de la frontière équatorienne. Il est situé sur une longue baie donnant sur l'océan Pacifique C'est un endroit où les facteurs naturels sont forts et visibles. En raison de la basse température des eaux, la mer est pleine de vie. Les oiseaux sont de taille préhistorique, ils volent à la surface de l'eau à la recherche de nourriture. Il est fréquent de voir des tortues, des baleines et des dauphins. Le projet MAPE est une retraite au bout du monde. Un kaléidoscope en béton brut d'où l'on peut observer cet environnement spectaculaire.

-
with / avec
GCAQ ingenieros
MAPE - 2020 - PE
Built - Construit